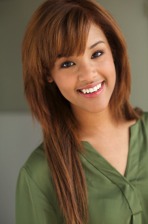 | | |
| --- | --- |
| Full Name  | Monica Ellen Morrell |
| Gender | Female |
| Date Of Brith | - |
| Age | 19 |
| Home | Morganville |
| Occupation | - |
| Eye Colour | Blue |
| Hair | Constantly changing colours |
| Race | Human |
| Romances | Brandon (deceased) |
| First Appearance | Glass Houses |
| Last Appearance | -Daylighters |
Biography
Monica Ellen Morrell. Daughter of the Morganville Mayor, and student at TPU.
Monica is described as a spoiled rich-b***h. Her father was the mayor, so she thinks she can do whatever she wants. She rules the town because no one stands up to her. That changes when Claire Danvers comes to school. Claire made her look stupid and ends up getting pushed own the stairs of Howard Hall. Monica was also responsible for the death of Alyssa Collins and her brother pointed out that it was because she had a crush on Shane Collins. She is put in her place by the residents of the Glass House (Claire Danvers, Shane Collins, Eve Rosser/Glass and Michael Glass) and on occasion by Oliver. She was dating her family's Patron Brandon, before he was killed. She has also been scared and has begged and asked Claire for favors, also asking claire for help with her studies. Despite her make of a rich b****, she has been seen scared, and freaked out by Morganville and its happenings. 
Appearance
Edit
Monica frequently changes her hair colour, when we are first introduced to her - she has flowing shiny black hair, however later dyed it to platinum blonde and then a deep brunette. Claire comments that Monica is better suited to being a brunette. She has big blue eyes that are usually accented with the perfect amount of liner and mascara in the earlier books and is also described as having perfect skin. A model-shaped face, all cheekbones and pouty lips. Claire also describes her as having a tanned and toned body that is all curves, and looking effortlessly gorgeous in all the designer gear.
Relationships

Edit
Antagonists
Father - Mr. Morrell (deceased)

Mother - Mrs. Morrel (unknown)
Brother - Mayor Richard Morrel (deceased)